E. Jane Thorsen (Brehany), Family Law Attorney & Mediator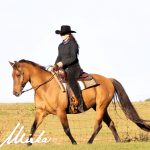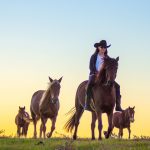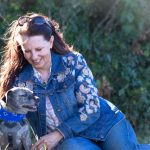 Jane is a family law attorney and mediator at McKenzie Law Firm. Jane joined McKenzie Law Firm in 2022 after running a successful family law practice in Pensacola for 30 plus years. Jane handles all stages of family law related legal issues, including litigation, appeals, and mediations. Jane is also a family law mediator.
About Jane
Jane attended the University of Georgia and graduated with high honors in 1981. Upon graduation, she started her career in the legal field as a paralegal at a large insurance defense firm doing arson litigation. This experience lit the spark to apply to law school.  Once Jane was accepted to Emory University School of Law, she also applied to the business school for a master's degree in business. She completed her dual degree in 1987 and upon graduation, joined the firm of Carlton, Fields at the Pensacola office. Her practice focused on real estate, foreclosure, and bankruptcy. Jane quickly realized she wanted more direct client contact and joined John Myrick, her primary mentor, as a family attorney. Since 1991, her focus has been entirely in family law and has spanned all aspects of the family law spectrum. She has handled hundreds of cases at all levels, including the trial level, district court of appeal, and Florida Supreme Court.
Client Approach
Jane's approach to cases is a very hands-on direct communication with the client.  She prefers to have consistent and frequent communication with her clients. She believes that the more information she has available to her, the better job she can do for the client. She enjoys answering client's questions and wants to provide a quality legal service. She is thorough and well prepared for every case. She feels that it is also important for the client to feel prepared to reduce the stress associated with a family law case. Jane communicates with her clients honestly and lets each client know his or her weaknesses and strengths so that the client can make an informed educated decision. She aggressively fights for the rights of her clients and her success rate for achieving a positive result for her client is exceptionally high.  She cares and it shows.
Family Law Appeals
During her legal career, Jane has handled over 150 family law appeals. She has been directly involved in several notable family decisions with published opinions that are now case law in the State of Florida. Jane has argued before the Florida Supreme Court and the district court of appeal on numerous occasions. Jane handles appeals, if necessary, on her litigation cases. Jane also takes cases on appeal that have been handled by other attorneys at the trial court level.
Family Law Mediations
In addition to her trial and appellate practice, Jane also has been working as a mediator for the last four years. She rapidly developed a reputation with the local family law bar as a mediator who will go the extra distance to resolve complex cases. Jane devotes the time necessary to resolve each case she mediates. She schedules all mediations to start at 9:00am and will mark off the entire day for mediation to ensure she can stay for as long as needed to get the job done.
Community Service
Over the years, Jane has received various pro bono awards, community service recognition, and has worked with Literacy Volunteers of America. She is passionate about horses and the healing power of horses.
She has volunteered her time to horse rescues and to children and individuals that can be assisted by the non-verbal communication and connection between horse and human. She is just as passionate about dogs and if you come to her office, she will have her dog Porter with her.  Porter has been known to jump in a client's lap that is having a particularly hard day. Having been raised in an abusive alcoholic home, Jane understands abuse, both physical and emotional, and has focused a great deal of her practice over the years to helping children and abused adults.